Ironing
Steam generator irons with boiler and ironing boards
Discover the complete range of Vaporella steam generator irons with boiler and bring professional quality ironing into your home. Polti has thought of everything: complete your ironing kit with stable and breathable professional ironing boards, to make your ironing even easier. Choose the Vaporella steam generator iron and ironing board that best suits your needs: start ironing your clothes effortlessly and in no time.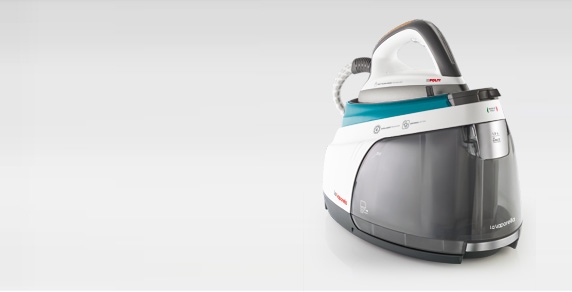 Vaporella steam generator irons are the solution for perfect yet fast ironing. Thanks to the holes concentrated at the tip of the iron and to the high-pressure boiler, Vaporella lets you remove creases from clothes in just one go. Steam generated in the boiler is dry and powerful, so can smooth out creases on the first pass.
READ MORE
Polti offers ironing boards for every need and with performance worthy of a professional ironing service: with suction function for faster ironing, breathable to avoid dampness on fabrics, with blowing function for the lightest fabrics and with heating function to dry clothes quickly.
READ MORE
Featured products